Old Viennese Christmas Market
After two years the »Altwiener Christkindlmarkt« moved from the Michaeler Place to the Freyung in the city center of Vienna.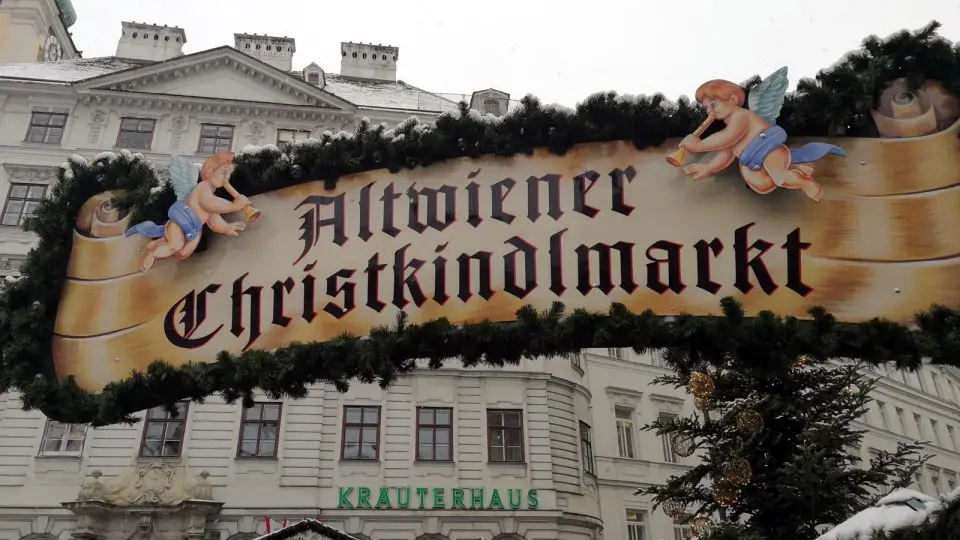 Institution of the Viennese Christmas markets
For the first time, the »Altwiener Christkindlmarkt« (Literally: »Old Viennese Christmas Market«) took place on Michaeler Place in 1987. After only two successful years, the market was relocated to the Freyung in Vienna's first district. The market has become an institution over the years. He is actually relatively small compared to other Christmas markets in Vienna and also rather quiet. From the very beginning, however, this was also the idea behind the "Altwiener Christkindlmarkt", because one wanted to take a counter-position to the increasing commercialization.
The Freyung is an exceptional place in the center of Vienna. In earliest times, the ancient Romans used this place as a thoroughfare. In 1156 AD, Henry the Second Jasomir God moved his residence to Vienna. The Freyung is framed by numerous interesting palais. The Palais Harrach, Palais Daun-Kinsky, the Ferstel, the Admonter Hof and the Palais Abensberg-Traun give the place its character.
Children's program at »Altwiener Christkindlmarkt«
So that the children also have something of the offer, the Freyung Christmas Market offers a lot of programs for the youngest visitors every year. The visit of St. Nicholas is as much a part of it as the performance in the puppet theater.
The longest crib of Austria
The painter and draftsman Josef Ritter von Führich painted a nativity scene for his family in Vienna in 1830. The original nativity scene is still owned by the family in Tyrol today. For the Altwiener Christkindlmarkt the whole nativity scene was painted on wood by the artist Dorothea Neudorfer. Today, the nativity scene with a total length of 40 meters is constructed as a work of art across all stands of the Altwiener Christkindlmarkt. It is the »Longest Navity Scene in Austria«.
Facts about the Altwiener Christkindlmarkt
Optimal accessibility: subway line "U3", station "Herrengasse", subway line "U2", station "Schottentor"
Website: www.altwiener-markt.at
Admission free
Opening hours 2018
First day of the Christmas market: November 17
Last day of the Christmas market: December 23
Monday: 10:00 - 21:00
Tuesday: 10:00 - 21:00
Wednesday: 10:00 - 21:00
Thursday: 10:00 - 21:00
Friday: 10:00 - 21:00
Saturday: 10:00 - 21:00
Sunday: 10:00 - 21:00